END OF THE YEAR NOVENA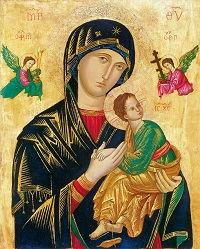 Dearly beloved in Christ Jesus, as this year is coming to an end, we use this opportunity to invite you to participate, in the end of the year novena to Our Lady of Perpetual Help.

The Novena will begin on Wednesday, 1st of December, and end on 9th of December 2021.

Let us use this opportunity to thank God through Our Lady of Perpetual Help, for all He has done for us this year, and also hand over the remaining days of the year and coming new year into His hands.

Please, try and participate in this powerful novena and inform your loved ones about it.
CLICK HERE TO PARTICIPATE IN THE NOVENA.