SEPTEMBER PRAYER FOR FINANCES
Please, kindly inform as many persons as you can about this prayer.

This is a warfare prayer for finances.

This prayer is to be said for 20 days.

The prayer should be said at night (Midnight is advisable).

Fasting from both food and water is involved in this prayer. Participants must choose to either fast from 6am – 6pm, 6am – 3pm or 6am – 12pm. If you have health issues, do not fast.

Do charity at the end this Novena.

If you have any question or clarification, send a message on WhatsApp or an email to info@maryourhelp.org.

CLICK HERE TO JOIN OUR NOVENA PRAYER GROUP.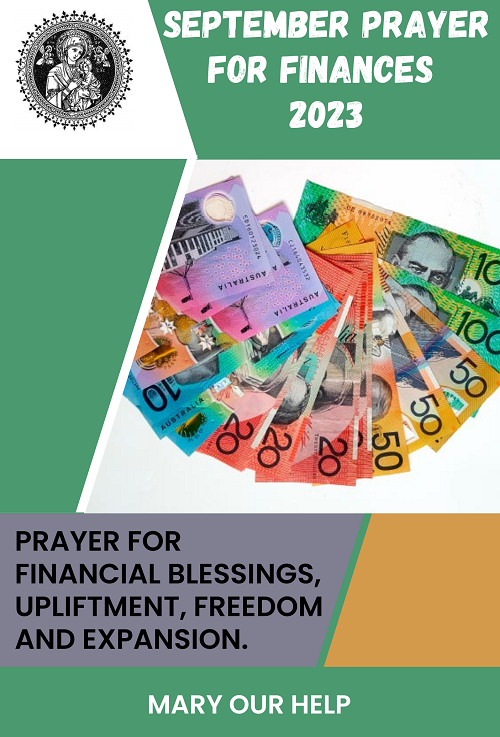 Share this information with someone!