NOVENA FOR LIFE PARTNER
THURSDAY, 15TH AUGUST, 2019
(TO BEGIN ON THE FEAST OF ASSUMPTION)
The Novena comprise of two prayers which are:
1. Novena to Our Lady Of Perpetual Help and
2. The Prayers in Mary Our Help Novena prayer book below.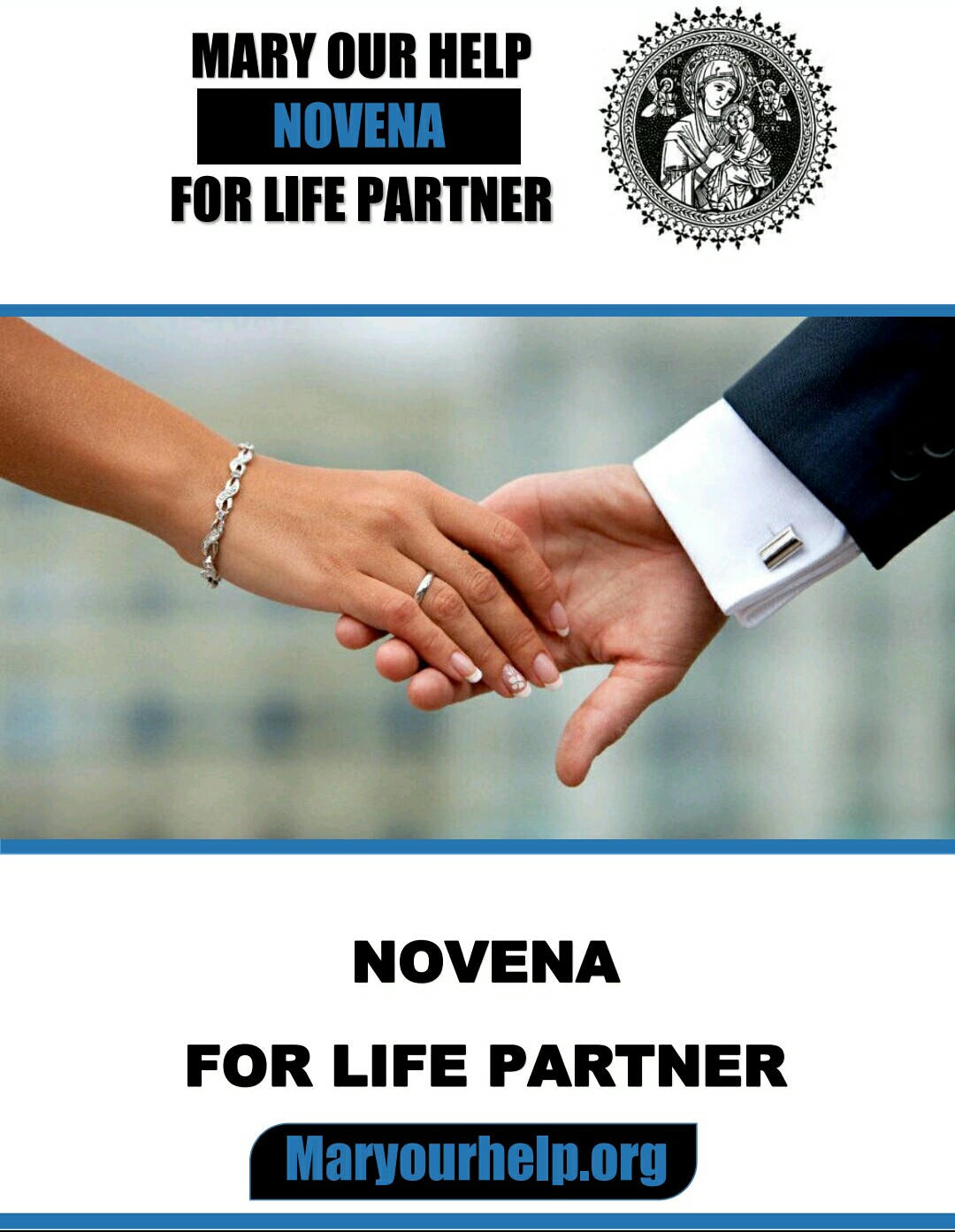 Please, kindly share this Novena prayer with as many persons as possible.
The Prayers in this book are to be said each day during the novena to our lady of perpetual help immediately after meditation and before saying or reciting the Joys.
HOW TO PRAY THE NOVENA
If Possible, go for confession before beginning the novena.

Novena to Our Lady of Perpetual Help is said along side the prayers in Mary Our Help novena prayer book.
Note: The old and complete novena to our lady of perpetual help is used. It contains Act of contrition, Preparatory Prayer, Meditation, Joys, Ejaculatory Prayer, Exercise, Prayers and example.

If you don't have the complete novena booklet, click on COMPLETE NOVENA to pray the complete novena.

For each day, say the novena to Our Lady Of Perpetual Help for the day which includes: Act of contrition, Preparatory Prayer etc.

Immediately after Meditation and before singing or reciting the Joys in the novena to our Lady of Perpetual Help, the novena prayer for the day in this prayer book is to be said. Then continue with Joys, Ejaculatory Prayer, Exercise, Prayers etc in the novena.

EXAMPLE:
START NOVENA
SAY ACT OF CONTRITION
PREPARATORY PRAYER
MEDITATION
SAY THE PRAYER FOR THE DAY FROM MARY OUR HELP NOVENA BOOK (PDF)
CONTINUE WITH JOYS
EJACULATORY
PRAYER
EXERCISE
PRAYERS
AND EXAMPLE.

Fasting from both food and water is involved in this nine days prayer.

Participants must choose to either fast from 6am – 6pm or 6am – 3pm. If you have health issues, do not fast.

After day nine of the novena, do charity. Charity to the motherless babies is preferable.

If you have any question or clarification, click on info@maryourhelp.org to send an email to the admin